Box Dryers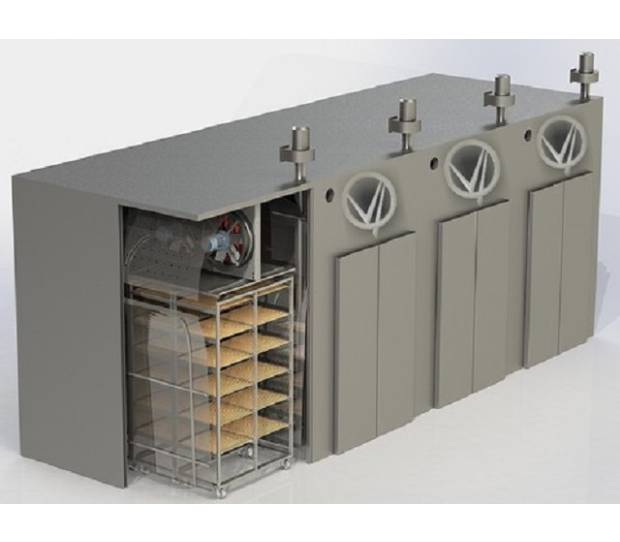 KERONE is pioneer in designing and manufacturing the box type dryers for various type of processes.
The box dryer is a dryer with a freely selectable airflow method, which is suitable for a wide range of applications. In the box dryer, formed materials or materials loaded into a container (tray) are inserted into a fixed shelf or trolley shelf in the drying chamber, where they are dried by hot air.
Various airflow methods are available, including horizontal airflow (lateral one-way airflow or alternating airflow) and through flow (vertical one-way airflow or alternating airflow). The number of drying chambers can be selected, with single chamber types and multi chamber types (with reheating heater installed) available. This enables use for large volume processing.
Related images