Serological Water Bath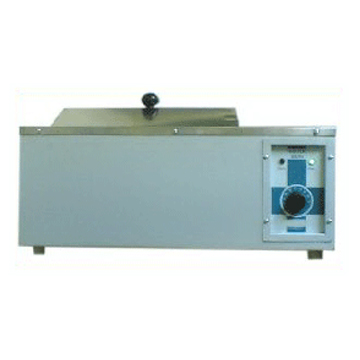 Our serological water baths are widely used for day to day bacteriological and varied laboratory applications requiring incubation as well as general tests and procedures in variety of researches and testing laboratories including Wassermann,Kilmer tests.Apart from that,these serological water baths have a variety of usages in tissue culture applications, enzyme reaction studies,growth observation studies,fermentation analysis and various other general and specialized applications in various laboratories.
We specialize in both standard and customized models,specifically designed to meet the challenging demands of various scientists for individual and specialized research applications.Over a short period of time Weiber brand have been established as a reliable exporters of Serological water bath in India,catering to the vast markets in South East Asia, Middle East Africa and Europe.
Apart from that we are supplying oue serological water bath in India .catering to a variety of customers ranging from Defense Installations, Research Laboratories,Educational Institutes and various R&D Laboratories of leading national and multinational companies.
Salient features:
Versatike usage
Ergonomics Design
Energy Efficient
Long Life
Low Maintenance
Calibration And Protocol documentation
Construction Details Serological Water bath:
Our serological water baths are double walled convection heated units.Outer of our serological water baths is constructed out thick PCRC steel sheet duly pre-treated with primers for rust proofing and painted with air drying paint/stove enamel/powder coating.The inside chamber of the unit is made of heavy gauge stainless steel sheet of grade ss-304 The unit is provided with top opening cover made of steel with steel concentric rings, The unit provided with one stainless steel racks
Heating:
Indirect heating system is provided in our serological water comprising of air heaters made of high grade kanthal A-1 wires of suitable wattage.The temperature is evenly distributed throughout the chamber through natural water convection mechanism ,ensuring a very good temperature sensitivity.
Temperature Range: By Electronic Digital Display Temp Indicator Cum Controller
Temperature range of our standard water bath models are 5oc above ambient to 90oc.However we have the capacity to modify the same to suit the individual specialized requirements of our customers.
Temperature sensitivity :
Temperature inside our water bath is controlled with a sensitivity of +-0.50c or better.(With PID Controller)
Front panel :
Front panel of our water bath comprises of on/off switches heating and mains indicators lamps and temperature controller.