Potato Powder Production Plant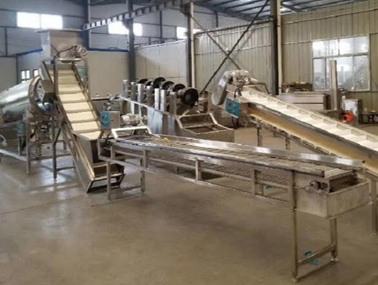 KERONE is pioneer in application and implementation engineering with its vast experience and team of professionals. KERONE is devoted to serve the industry to optimize their operations both economically and environmentally with its specialized heating and drying solutions.

Potato powder is vastly being utilized in a variety of food preparations like snack foods, soups, curries and different dishes as a thickening agent. Its use at present is especially in hotels, restaurants. Potato is widely consumed as food everywhere on the planet. Its composition is influenced not solely by genetic and environmental factors but also by maturity at harvest and subsequent storage history. So the potency of storage is of determining importance, as on it depend the availability of potato as a fresh or processed vegetable, its palatability and also its nutritive value.
Salient features of Potato Powder Making Machine Production Plant :
Aesthetically and ergonomically build machine for best performance
Produced in an advanced state of the art manufacturing facility
World class bought out items for optimum operations
Efficient control panel to set important operative parameters easily
Designed to work 24 hours, round the clock
Operator friendly machine, hence easy to operate and maintain
Low maintenance and operating cost
Sturdy design to ensure long life and trouble-free operation
Related images