IR Dryer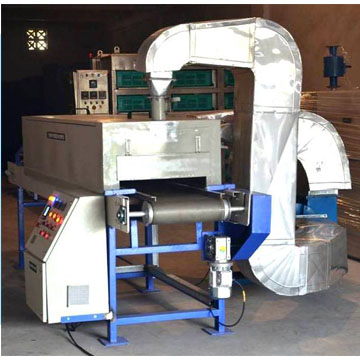 We offer IR Dryer that is a screen printing machine extensively used for table prints. Precision engineered using advanced technology, the machine is appreciated for long working life, abrasion resistance and sturdiness. Digital display with digital keypad is provided and energy costs is reduces by high volume circulation blower.
General Features:
Air Handling.
Forced airflow accelerates drying/curing.
High-volume circulation blower reduces energy costs.
Separate dedicated blowers for circulation & exhaust Control Center
After the dryer has been turned off, the blowers and belt will continue to run for five minutes to shut down automatically after cooling of heat chamber.
Digital keypad with digital display.
Air-cooled electrical control cabinet insures long life of electrical components Conveyor System.
Conveyor belt is made of imported antistatic heat-resistant, Teflon-coated fiberglass coating.
Conveyor Driven by a reliable, heavy-duty, variable-speed AC motor with imported variable speed drive and gear box.
Rubber lining rollers for belt
Minimum belt speed: 0.8 mtr per minute
Max belt Speed : 15 Mtr/ Min.
Conveyor speed & IR system are integrated with each other for safety purpose.
Conveyor IR Dryer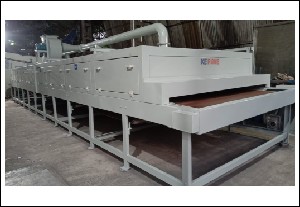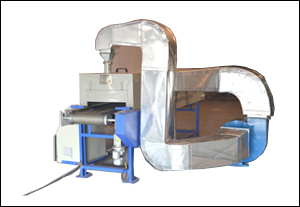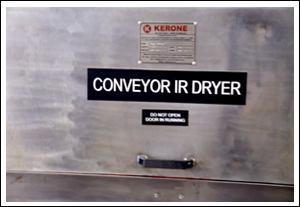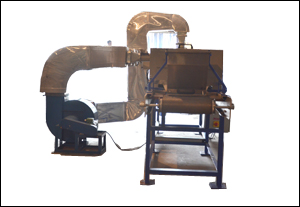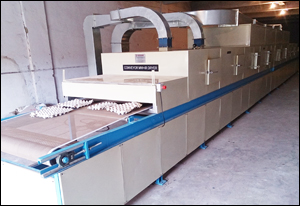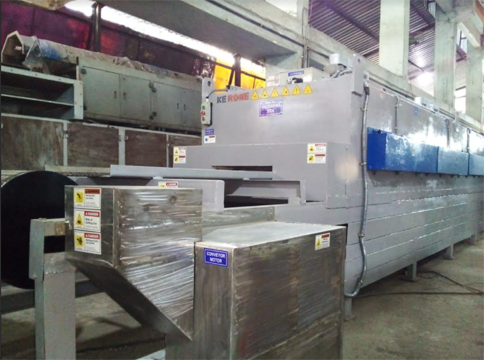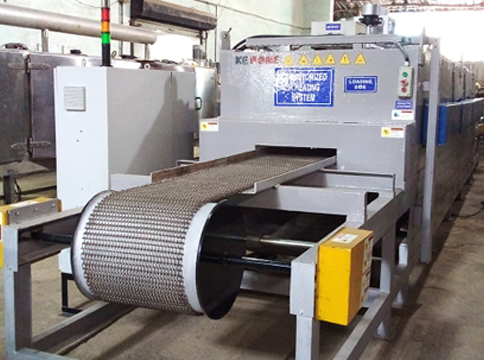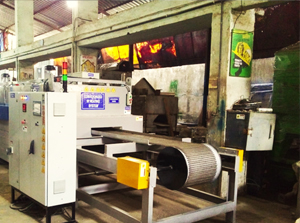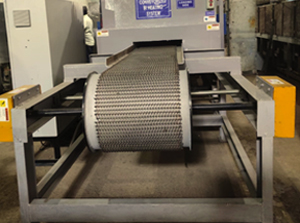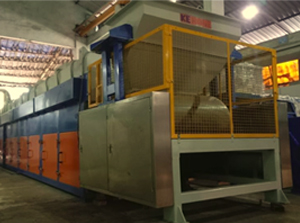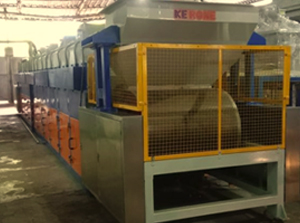 Related Products