IR Booster Ovens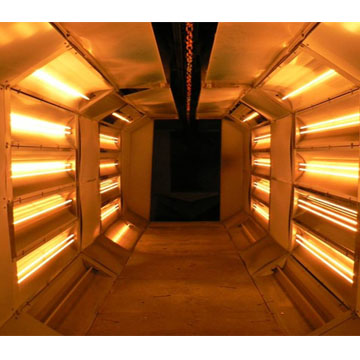 KERONE is proud to be the industry leader for building and supplying electric Infrared Booster Ovens for Powder Coating applications. We work directly with manufactures as well as systems integrators to provide you the best heating equipment for your application.
We recognize that in today's higher priced utility market that our customers need to maximize production while reducing operational costs. In most cases by adding an electric infrared booster to your convection oven you can responsibly do both while also improving quality. We have seen customers reduce operating costs up to 50% and even more in some cases, and increase line speeds by 50-100%.
The KERONE electric infrared booster oven is also an environmentally friendly, responsible choice. Our clean electric heaters do not produce environmentally hazardous by-products, or add any other variables to the process. The heater style is proven to be the highest efficiency available giving you the most heat transfer for your energy dollar. Even the resulting ambient heat can be redirected into the convection oven for added savings. With recent government "Green" initiatives and mandates to reduce carbon footprints, Electric Infrared Equipment is the ideal choice to reduce emissions and utilize a clean energy efficient heat source.
Advantages of adding a Booster Oven in front of a traditional convection oven.
Parts are heated to desired temperature before entering convection oven.
Powder flows or pre-gels before entering air flow to eliminate blow off or color contamination.
Increased line speed, production, maximizing resources.
Reduce convection oven by half or more, lower temperature and operation costs.
Better quality cure.
Smaller foot print results in less work in progress.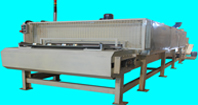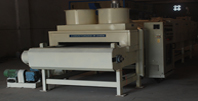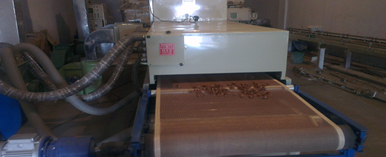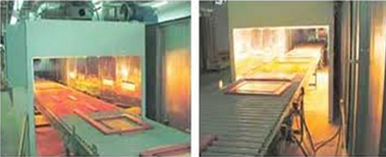 Related Products