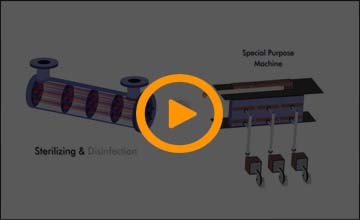 KERONE now renowned name in serving specialized need of customers with best quality and economical process Heating /cooling and drying products, manufactured in high quality environment by well trained and qualified workforce(special purpose machineries) .
The journey started in 1976 as a small and simple proprietorship firm which was setup to serve the companies of different vertical with heating solution and contribute towards growth of nations. In the year of 1990 the KERONE has changed the traditional way of operations and diversified in to High end technical heating and drying system for the specialized need of industries across the world with strategic collaboration with for the technical know-how with the world's prominent consultant and industry leaders.
KERONE is pioneer in application and implementation engineering with its vast experience and team of professionals. KERONE is devoted to serve the industry to optimize their operations both economically and environmentally with its specialized heating and drying solutions.
Industrial Heaters
Industrial Dryers
Coating Machine
Gravure Coating System
Reverse Roll Coating Machine
Knife Over Roll Coating Machine
Air Knife Coating System
Metering Rod Coating Machine
Slot Die Coating System
Curtain Coating Machine
Immersion / Dip Coating Machine
Hot Melt Coating Machine
Pilot Coating Plant
Spray Coating Machine
Fabric Coating System
Web Coating System
Impregnation Plant
Infrared Heaters
Process Equipments
Gas IR Heating System
Microwave Heating System
Accreditations